Cattle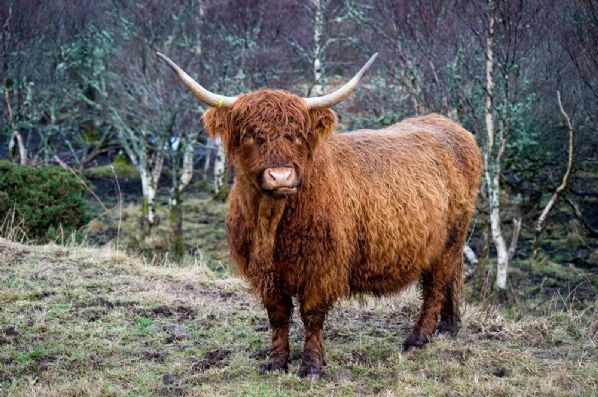 Scottish Further Education Unit – Rural Skills Intermediate 1: Animal Husbandry: An introduction (Cattle) contains a reference section, a Tutor Support section and a Student Support section with notes and activities under the following headings:
Welcome to Animal Husbandry: Cattle
Basic characteristics of cattle
Signs of health
Breeds
Preparing cattle accommodation and mucking out
Bedding
Feeding and watering cattle
Types of roughage (preserved grass)
Other types of cattle feed
Watering cattle
Practical activity worksheets
Cattle husbandry: crossword
Glossary of terms
Scottish Further Education Unit – Rural Skills Intermediate 1: Animal Handling: An introduction (Cattle) contains a Reference section, a Tutor Support section and a Student Support section with notes and activities under the following headings:
Welcome to animal handling (cattle)
What is cattle handling all about?
Understanding cattle
Being safe around cattle
Moving cattle
Identifying cattle
Catching and restraining cattle
Tips and techniques on handling cattle
Race and crush facilities
Practical activity worksheets
Further revision
Glossary of terms
The Cattle Site gives a comprehensive list of cattle breeds giving significant details of history, characteristics, statistics and distribution of each breed. It also gives links to individual breed websites and some other useful breed-specific information, for example; comparative data on the meat of Highland Cattle:

A heavy coat insulates against a harsh climate and reduces the need to develop excess back fat. Recent studies in both North America and the UK have shown that Highland Beef is consistently much lower in fat content and cholesterol than other breeds. It is so lean that it compares with chicken and fish fat content.
The marbling of the beef gives the same tenderness and tastiness as the other larger breeds. Studies in the US have verified that Highland Beef is 38% lower in fat content and 4% lower in cholesterol than steaks from local supermarkets.
Studies in the UK list the quantities of fat per 100 grams as:
FAT CONTENT
Highland Beef Overall 4.5 g/ 100g
Other Breeds Beef Overall 15.6 g/ 100g
CHOLESTEROL CONTENT
Highland Beef Overall 40.9 mg/100g
Other Breeds Beef Overall 64.3 mg/100g
PROTEIN
Highland Beef Overall 20.7 g/100g
Other Breeds Beef Overall 18.6 g/100g
IRON
Highland Beef Overall 2.1 mg/100g
Other Breeds Beef Overall 2.0 mg/100g
Scottish Agricultural College, Dept. of Food Science and Technology published by McCance & Widdowson, Ministry of Agriculture, Fisheries and Food.
What breeds are suitable for crofting?
Factors that need to be taken into consideration when choosing a suitable breed:
Use - beef, dairy or dual?
Hardiness – ability to withstand harsh weather conditions
Adaptability – ability to adapt to different land and terrains
Nature – how easy they are to handle
Carcass quality (beef and dual) – size of joint, flavour and marbling need to be considered
Quality and yield of milk (dairy and dual) – butterfat content and protein levels together with the daily milk yield
Ease of calving – important to consider how often problems occur at calving
Maternal qualities – caring for their calves
Rate of maturation – how quickly heifers be put to the bull
Longevity – the length of their breeding life
Conversion efficiency – how efficient they are at converting food to meat
Speed of maturation – how quickly they achieve a finished weight
Foraging – are they able to make good use of the forage available
Suitability to overwintering – consideration to the facilities that are available for overwintering animals, such as shed/barn for housing or whether the animals are to remain outside.
Breeds to consider:
• Aberdeen Angus – beef (easy calving, excellent mothers, early maturing, naturally polled, adaptable to different weather conditions, high carcass yield with excellent marbling)
• Belted Galloway – beef (dense coat and therefore hardy and not requiring winter housing, produces very lean meat)
• Dexter – dual purpose (small and therefore low impact on the ground, hardy, docile, natural foragers, naturally polled, highly maternal, early maturing, excellent quality beef with good marbling, efficient energy convertors, good quality milk with high butterfat and protein levels)
• Fjällko (Sweden) – dairy (hardy Viking breed, small and docile, excellent forager on infertile soil, produces excellent milk for cheese production with a very high grass to milk production ratio)
• Highland – beef (double coat provides excellent weather protection, highly efficient natural foragers, easy calving and strong maternal instinct, remarkable longevity, slow maturing lean, well marbled beef with low fat and cholesterol and high protein contents)
• Luing – beef (originally a cross-breed between Beef Shorthorn and the Highlander, very hardy and easy to overwinter outside with little supplementary feeding, good foraging ability, highly maternal, docile, good confirmation and long living)
• Shetland – dual (Viking breed, small and therefore low impact on the ground, grow a woolly coat for the winter and so are very hardy and not requiring winter housing, excellent foragers and efficient convertors requiring little or no additional concentrates, finish off grass within 30 months, good mothers, long lived, calm and easy to handle).
The Scottish Government published its Beef 2020 Report in August 2014, detailing the current picture for beef production in Scotland and its vision for the beef industry in the future.
Animal Welfare
Animal Health and Welfare links from the Scottish Government, including Livestock ID and Traceability.
Animal Welfare and Wellbeing Charter from Quality Meat Scotland (QMS).
Compassion in World Farming – About Cows.
Livestock Transport Book from QMS – 'an information package for drivers involved in the transport of all farm livestock'.
Code of Practice for the Welfare of Cattle (2012), from the Scottish Government.
Health
A series of health-related Factsheets by XLVets.
A comprehensive Cattle Disease Guide from the Cattle Site.
Legislation
Current guidance (last updated 9 April 2015) on keeping cattle in Great Britain (the Cattle Keeper's Handbook) from the UK Government.
A useful summary of current (2017) legislation for Cattle Movement and Tagging.
Crofting Cattle Improvement Scheme (Bull Hire Scheme)
This scheme, supported by the Scottish Government, is 'open to groups of at least two crofters within the crofting areas, providing high health bulls in areas where ownership and commercial hiring are uneconomic'.
Examples of producers of croft reared beef
Corry Meadow is a local business at Tighnaneun, Croft 62a, Rogart, Sutherland. It is 'being run by a bunch of excited new entrants. We keep shetland cattle, hebridean sheep and a mix of poultry'. Their Facebook page keeps interested parties up to date with their activities.
The Hebridean Food Company are 'purveyors of the freshest seafood, beef, lamb & venison from the Hebrides, as well as a range of artisan soups and sauces with provenance at their core. The Hebridean Food Company was established by Douglas Stewart, a lobster fisherman's son from the Isle of North Uist. His passion for the Hebrides started from an early age on fishing boats, weekends spent sorting lobsters and helping his granddad out with the sheep. His passion now is to let everyone enjoy a small slice of the Hebrides. His vision is to deliver a truly Hebridean experience of food so fresh, it's bursting with flavour. Our organically reared cattle are a fine example, grazing on uninhabited tidal islands in summer and the sparse heather hills the beef has an exquisite depth of flavour and texture.'
Scottish Crofting Enterprise is run by the Scottish Crofting Federation and is a directory of active crofters who offer a variety of food for sale.